TESTIMONIALS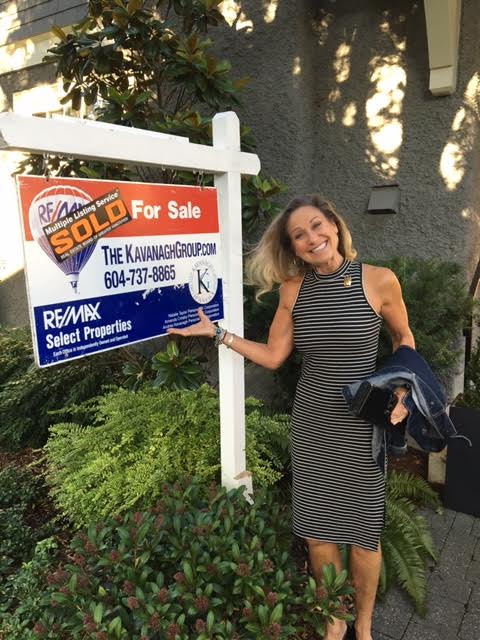 ---
It was a wonderful working with all of you. I'm very grateful to have had such a great team of women guiding me through this process and supporting me every step of the way. All of you are amazing and I will definitely be recommending The Kavanagh Group to anyone looking for real estate services.
I was very pleased with the service that I received from the Kavanaugh group. My printer was not working and they did go out of their way to deliver things to my address which was very helpful to me. They secured a good price and were very efficient in processing it so all in all I was very pleased with their marketing and selling my home. Thank you very much for your efficiency and kindness in the sale of my home. I would like to thank the group for their outstanding behavior.
We worked with The Kavanagh Group to purchase our new home and sell our existing condo. They were extremely wonderful to work with and very patient as we took our time to find the right home. Their knowledge of how to buy and sell was invaluable and we can't recommend them enough. Thank you!
Thank you all -- such a brilliant team -- for your amazingly professional, enthusiastic, and ever-responsive help, guidance and hard work in the selling of our old house and purchase of the new one. We are both grateful and will most certainly recommend the K-Group to any of our friends and relatives who may find themselves on the same house hunting path.
The Kavanagh Group certainly demonstrated your values of Knowledge ~ Energy ~ Trust at every step, with excellent market knowledge and communication, positive energy, successful negotiation, and professionalism at all times. It was a pleasure to entrust the sale of my property to such a talented team.
The team at Kavanagh Group were amazing
while
helping us to purchase our first home! The team were quick to answer any questions, very organized, well informed, and all around lovely and fun to work with. We're so happy with how quickly and smoothly it came together - it wouldn't have been possible without her and the entire team! We cannot recommend them enough!
Working with the Kavanagh Group has once again been an absolute pleasure. With a laser-like focus on delivering results, there doesn't seem to be any challenge this team of dynamic and thoughtful professionals isn't able to overcome. I wouldn't hesitate to recommend the Kavanagh Group to anyone else thinking of buying or selling property in the Greater Vancouver market. Thanks again Team.
The Kavanagh Group service was absolutely outstanding in every respect - 5/5 and beyond.
Very professional. Highly organized. Very well informed. Insightful and discerning advice was extremely helpful.
All the communications were prompt and clear.All the paperwork was well organized and clearly explained.
We've worked with Andrea Kavanagh on two occasions to sell homes in Vancouver, and have been nothing less than completely satisfied and thoroughly impressed. Andrea's strategic analysis and marketing processes are the best we've ever seen. In our transactions, she sold our properties at the highest values and in the shortest time imaginable. Andrea's team is outstanding and is a reflection of her standards and ethics. We are very happy to recommend The Kavanagh Group to anyone listing their house in Vancouver.
RH
Just to let everyone know how grateful I am to the Kavanagh Group with helping in selling my condo. It has been 30 years since I ventured into moving so this was a big deal for me. Natalie took the lead, she was professional and obviously knew the ins and outs of the real estate world very very well. Natalie guided this "older women" protectively through a difficult time dealing with a Property Developer. I hope she realizes how grateful I am to her for her knowledge, patience, kindness and understanding. I was also impressed with how great Natalie interacts with our realtors as we have been going around looking for a property for me to purchase. Jola, a realtor colleague of Natalies at Kavanagh Group, who also knows the real estate world very well was always there with her observations and great advice. I will always be personally grateful to you Jola. At the top of the Kavanagh Group, I knew Andrea was there with her sage experience keeping an eye on everything. To other people buying or selling property these three ladies will not let you down. They are honest and some of the nicest people I have met.
Thank you all for making these past few months memorable. It's been 20 years since we were last in the real estate market. Andrea has maintained a wonderful reputation for her work on the west side. We're very grateful for the help you all gave us to sell our home. Natalie will be remembered for her keen nose of the gas leak we had repaired on Easter Sunday. And Jola's summary of the daily showings could be the beginning of a writing career. Tiffany held down the fort in all the necessary ways- so many emails and details. Thanks to you all for making things work.
F & J
We have used The Kavanagh Group three times in the past fifteen years. They are always professional, informed, accommodating, helpful, courteous, and definitely in "our corner". We highly recommend Andrea, Natalie and Jola for any real estate buying and selling you may wish to do. Their knowledge of local market conditions, guidance on how to stage a home to it's best appeal, and diligence during trying times about Covid 19 protocol made the sale of our home problem free. A true five star service!
Absolutely I have been thrilled with all of our interactions, your helpful support on every front, response times, your professionalism, your thoroughness in the feedback provided, and last but not least, your wonderful personalities!!!!
I can only hope we get to work together in the future and I will positively provide a review. I actually have no suggestions for improvements. Your service was excellent on all levels.
AN
It was a pleasure working with every single one of you. You were highly recommended by two different neighbors in my building and I looked no further. I have no suggestions for improvement, only five stars for your awesome services and knowledge. Packing, etc was gruelling, and I ran out of time and had to leave some stuff behind. The fact that you could call in a cleaning service which including disposal and fresh paint, and was handled so quickly. The photos looked great. What I particularly needed and wanted was your guidance and expertise throughout the whole process, which was completely new to me, and you all made it so easy. Any question I asked was immediately followed up on, particularly the help with the real estate terminology and legalese. The sale was a win/win for both myself and the buyer.
PC
I have known Andrea both professionally and personally for many years. I have always found her to be honest and trustworthy. Recently, my wife and I contacted Andrea to help us in the purchase of a home. Andrea was on top of everything from the beginning! She provided us with recent sales history and showed an excellent understanding of the current Vancouver west side housing market. Several potential serious issues arose during our negotiations. Andrea understood the issues immediately and took quick determinate action to help resolve them. We believe the actions Andrea took were determinative to the success of the purchase. Andrea was also able to recommend excellent tradespeople to assist us. We feel very fortunate that Andrea and her team were able to work with us.
P & J
Working with Andrea and her team was a pleasure. Above all, they are hardworking and honest. Andrea, Jola and Natalie showed our home privately to over 50 parties to accommodate Covid restrictions.Their wealth of experience and knowledge enabled them to give us sound advice every step of the way and to respond to any situation in a thoughtful and professional manner. We are extemely grateful for their patience and good humour. I would recommend The Kavanagh Group unconditionally to any seller. Their service is first class.
S & T
Anne and I just wanted to thank you all again for the recent sale of our house! We were very anxious about putting our house up for sale, and the Covid crisis just added to our anxiety and worries about whether or not we would be able to show and sell our house. You and your team were so professional but so friendly and immediately put us at ease. We really felt that you listened to our worries and our goals and answered all of our many questions, and understood how emotional it was for us to be putting our house up for sale after 32 years!. You went above and beyond to provide us with comparable listings and sales in our area, and when we came up with a listing price for our home, we felt very confident that it was the right decision. You all handled the showings so well and kept us completely informed throughout the whole process. And of course we were absolutely delighted to accept the final offer for well over our asking price less than a week after we listed!. We feel so lucky to have selected your team to help us sell our home, and grateful that, thanks to your experience and excellent guidance, we can move into our retirement years with so much less stress. Thank you all again. Please feel free to share this with any of your clients or potential clients. We recommend your team very highly! Thank you again!!
A & K

This company is one of the best things that happened to me in 2019. I had to sell my fathers home and in the interview I saw they actually listened to me, I did not like the idea of open houses and with out saying a thing they saw this and wrote done no open houses. I found they were also a wealth of information, the recommended, an oil tank removal company, handy men, an organizer/ packer, and a moving company. All of which made my move while still grieving my father so much easier. They were also spot on with the asking price and my place sold in about a month. Great company!
Kate
I am writing to thank you all for the outstanding service you provided over the past year. You work on our behalf exceeded, by far, our expectations.
Over the past year, you helped us with the sale of two houses and the purchase of our new condominium. All of these transactions had unique challenges and were carries out in very difficult market but The Kavanagh Team brought a wealth of experience, knowledge and energy to the process that was invaluable.
The characteristic we were looking for in a real estate agent included knowledge of the market, skill at marketing and contract negotiations, and technical understanding of the legal and other issues surrounding a transaction. Overriding these, however, were honesty, transparency and integrity. The Kavanagh Team met and exceeded our expectations in all these areas.
Neither Cathy nor I thought selling a house and buying condo would be enjoyable experience but working with The Kavanagh Team was a real pleasure. In spite of the challenges we faced on each transaction they were always positive, upbeat and an absolute pleasure to work with.
Bill & Cathy
Thank you Jola and team for a very satisfying experience with finding our new home! Your professionalism, attention to details, diligence, and availability was impressive and unsurpassed! Not to mention the most important part of such a big decision - your warmth and genuine care for our needs. Wishing you success in your continuing business -we hope to support you with this by sharing this wonderful experience we have had with you, with friends and family!
Jennie & Ron

It was a delight to work with a team that really functioned as a team. You had different expertise and given the team, it always seemed that someone was there to immediately respond to our inquiries. You mapped out a plan for the sale of Judith's house and it proved 100% to the point. You recommended people to help us prepare the house for the sale who proved equally professional. In a difficult market, you got us our price. We were happy to get a fair price, and were very pleased that the couple is going to move in for a season. My sister would have loved that the team was an all-woman team (actually I liked that too, as did Paola). It all seemed more human and relational.
RJ
Just a quick note to thank you Andrea and all of your superstars on Team Kavanagh, Jola, Natalie, Vanessa and Tiffany for all of your hard work in helping me find my York Ave home and for making it happen! Taking possession today and finally having the keys in my hand was a special moment and without you it would never have happened! Thank you!! You guys really are the best!! Thank you for all of your time, for listening to my worries, answering my emails, the beautiful bottle of bubbly and for just being there! I really appreciate it! You made it all so easy. You're true professionals and you should all be super proud of what you have to offer and for what you have achieved as a team. You deserve every success that you've earned!! There's no one better!
PE
Thank you to the team, Natalie Taylor and Jola Proczek, for getting us to the finish line! It's truly a seamless process to work with these ladies. I've had the pleasure to work with this dynamic team on a sale and purchase transactions, consistently receiving updates and always having valuable feedback. Vanessa Xavier Lau is also a very strong player of the team dynamic, able to address buyer questions professionally and effectively. These ladies understand what it takes to move forward in a difficult buyers market. From being able to encourage two buyers to bid in a buyers market, to providing top quality service on our purchase, Natalie is always professional, maintains a positive attitude and can turnaround a challenging situation. Jola is always energetic, provides great customer service and maintains her positive smile. Additionally, Andrea and Tiffany help to bring it all together. This team is dynamic and I'm sure could work with any client need!
NH
The decision to sell my condo was huge and I felt very alone until Andrea met with me to discuss how the group would market my home. I was kept informed every step of the way and I felt so supported by all of the partners. This is a challenging market but Andrea had a strategy regarding pricing and it was no accident that my property sold quite quickly. Without question, I will refer my family and friends... I want them to have the benefit of professional, considerate and experienced realtors. A million thank yous for a wonderful experience and a great result.
EM
The sale of our former property was certainly something to be celebrated. Andrea, your guidance and support throughout the five months after we met to help us understand and resolve the oil tank problem in preparation for listing was very much appreciated. Of course, then you and your team also worked diligently during the sale process to get the result that we all wanted!
K & P
We would like to take this opportunity to thank you all for your outstanding efforts on our behalf. Your team works seamlessly together and gives exceptional and professional service. Throughout the process, you advised us on everything that took place quickly and efficiently.We would not hesitate to recommend your team to family and friends who were looking to sell their home. You always had our best interests in mind in your dealings with us.
Terry and Judy McLean
Greetings, I would like to pass on these thoughts given the recent sale of my brother's apartment in Kitsilano. I couldn't have been more pleased with the service I received in the hands of Andrea, Natalie and Jolanta. They were prompt, professional and kept me informed every step of the way. They had a knowledge and feel for the neighbourhood that was backed up by current and extensive examples of similar properties. Perhaps one of the most important elements was how courteous and respectful they were as a team. Real Estate is a people business and courtesy goes a long way in being successful. Andrea and her team made everyone Involved feel comfortable and assured. Well done. It was a pleasure having them handle my Real Estate needs.
Terry Donnelly
Andrea, we have known you for many years now, (you sold our house in 1986) and we have always been impressed with your attention to detail and your professionalism. Now you have put a great group together and we could not have been more pleased with the results of the recent sale of our condo. Your group was continually in touch throughout the process and very helpful with many small details. The transition was done so well, and both the buyers and ourselves could not be more pleased. Any referrals or references we could give your group will be given in a heartbeat. Thank you again.
BR & KR
Our experience with the Kavanagh group has been rewarding, pleasant, engaging and professional.From our very first interaction to a successful closing we always felt in good hands and we really enjoyed our time working with these engaging women. They were responsive and answered all emails and phone calls/texts quickly. When we were drawn to certain properties they took the time to educate us to their defects so at no time did we feel pressure to buy. While there are four members of the sales team, they really seem to all be on the same page as to their approach and philosophy. They communicate thoroughly amongst themselves and handover information so that the results are seamless.We have no hesitation in recommending the Kavanagh group; they are the gold standard of realtors in Vancouver.
M & A
I wanted to write to tell you that we really enjoyed working with you. We so appreciated your professional advice and felt very confident in the decisions we made with your guidance. You are a great team and have created a fabulous approach to selling real estate in Vancouver. We have felt comfortable with each of you and appreciated your ability to keep each other, and us, informed at all times.
NJB
When choosing a real estate professional, get to know their history! Below, you'll find information that will help you get to know us better - we truly value each and every client. We consider the satisfaction of our clients to be our greatest achievement, and take pride in our high volume of repeat business and referrals. Call us today - We would love to add you to this growing list!
It was a tough sell to the market, but you stuck with it and it all worked out well in the end. We also really appreciate the very high level of professionalism, service and communication you provide. Those were very important to us in choosing you and your execution left nothing to be desired. Thanks for that!
M&A
Special thanks for your help with this entire process. Based on a chance meeting we had at Safeway, I initially bought our home 23 years ago with your help and now have acquired our dream skypad which was accomplished only with your skilled guidance and enthusiastic support. The purge, pack, move and unpack with Kyla (In Order to Succeed) and her team was seamless and we really enjoyed working with her. We appreciated her skillful mediation abilities and sheer enjoyment of taking on the process start to finish. She kept the pace moving and possess an incredible ability to remember a myriad of details.
Your role in these transitions from start to finish was simply exemplary and we sincerely appreciate your professional skills and positive approach to life. Thank you for holding our hands as we have moved on to an ideal living space. I find myself getting up in the middle of the night to check out how the view has changed!
A&B
I want to thank you all for providing me with such excellent service in the sale of my home. As you know, I was pretty naive and quite insecure about the whole process, having little to no experience with marketing a house. But the professionalism, knowledge and reassurances offered by the entire Kavanagh team soon convinced me that I was in very good hands. I knew that you would protect my interests. And I am more than satisfied with the final outcome; the sale price and timing for the closing being better than I had expected. I'll be praising your skills and recommending your company to any friend or acquaintance who might want to consult a realtor.
NF
Thank you very much for all your expertise in capturing such interest in our home. I was completely overwhelmed by the new style of home sale negotiations. Andrea, you have a great team working for you, and all your personal years of experience have benefited us immensely.
CL & TB
How to sell your house FAST, and get TOP PRICE! Andrea Kavanagh and her team sold our house in a week, so if you want a quick sale this is the Realtor to use. And if you want the minimum number of showings, which we did, hire her team. To get the best price for your property let her firm do the research on what other houses have been sold for that are similar to yours and are in your neighbourhood. Then let them determine the figure at which your house should be offered. That's what we did and Andrea conducted a bidding war in our presence to get the best price. And this brought us over $200,000 more than the figure she originally set! So, if you want to sell your house fast, with minimum inconvenience, and get top dollar for it, I highly recommend using the Kavanagh group as your Realtor.
Don Pooley
I wanted to say that we, John and I, agree that your conduct of the sale of our house was impeccable—how you managed it all, dealing with all those agents and keeping them on focus, your ethics etc. etc. etc. We had one agent come up to the door after the "For Sale" sign had been removed, and John explained that we had already sold the house. He had a glimmering of memory and looked rather sheepish but when John told him you were the agent, he absolutely extolled you. Best in the business, he said, and highly regarded in the industry.
JR & DC
We thank you very much in you and your teams efforts in selling our house and guiding us through the buying of our new home. We are very very pleased in our choice of using your team to help us in this effort. We will recommend the Kavanagh Group to our friends that may want to move in the near future. Thank you very much again for all your effort and support during this time.
TH & CH
THANK-YOU so much for all your help with the sale of my condo. I'd recommend you to anyone looking for an agent without hesitation.
AG
Thank you all, this is a long awaited day, Much work and time has gone into it. Thank goodness you are such a great team. We had lots of fun along the way with you.
RS & JS
Thanks again for all your assistance and advise with the many questions that we both had. We are very happy with your service!
TH & CH
It was an absolute pleasure to work with your team! Wow, it was seamless and quick. Thank you so much.
PH
We would like to thank you for all the work you invested on us to help find a place that we can call home and be proud. Thank you!
HT & LV
Thank you all so very much for your dedicated work in helping us move house. Our heartfelt thanks to each of you for helping to ease us in this transition.
KB & CD
Overall it was a great experience hiring your team as our realtor. The whole process was very smooth and your customer service was top-notch. We will definitely be recommending the Kavanagh Group to any of our friends who are looking for a realtor.
CL & KL
I will not hesitate to recommend the Kavanagh Group to friends, family or colleagues when someone mentions a possible move in the Vancouver area. As a Realtor myself, I was so impressed with your cohesive professionalism, network of quality referrals, prompt feedback and sound knowledge of the local real estate market. I truly felt at all times that everything was being looked after!
SA
T
hanks Everyone, its been a true pleasure working with all of you! Professionalism, diligence and follow up that blew me away. All of your referred trades people were great and I always was made to feel that things were being taken care of! I really appreciate your hard work.
I wanted to thank you again for your quiet patience and grace. It's refreshing to find a realtor who is not pushy and honestly tells you the facts. I will be happy to encourage anyone I know who is thinking of buying or selling to contact you. You made the whole process a very comfortable one. Many thanks again as always.
Thank you for all of your hard work on this account. We were fortunate for Michael's recommendation, and you've done an amazing job in coming through for me and Nami.
We are most appreciative of your efforts!!! We are pleased to be successful in the bidding on our home. You made it a comfortable and careful process with full disclosures and advice at all stages.
Awesome!
Thanks to all of you for your professional work, you're a great team and we are happy we chose you to sell our property.
Thank you for all the special things you've done and for your support, guidance and encouragement; your expertise, creative strategies and ongoing diligence; your patience, good humor and objectivity - both in our purchase and sale.
Peter & Sue
Thank you for all of your efforts and professionalism. I am very impressed with your group and the level of service you provide. This process has been filled with mixed emotions for me (and my family) and I am grateful it went so smoothly.
KJ
I would like to thank you once again for all your hard work and patience with the very difficult sale of the house. I would like to commend (the teams) professionalism and ability to see past potential conflicts of interest. There were many such obstacles and roadblocks. This whole process has by no means straight forward. All I can say in conclusion is many thanks for a job well done.
Valerie
Rainer and I wanted to thank you for all your work in the process of selling our townhouse in WPG. We really appreciated your professionalism, your promptness in returning emails and phone calls, your conscientiousness and attention to detail. We will be sure to recommend your services to friends and acquaintances in the future.
Rainer & Anne
Thanks to all of you, you Master Strategists. No one could understand the value of your experience, and as above, your tactics. Well done, as it should be, priced right, and sold within a week!
Lee Houghton
We'd like to thank you for your skill and hard work in both buying and selling a house for us. You made the process as stress free as possible and kept us well informed at all stages of the process. Yesterday was quite an experience in negotiation with a great result at the end. Many many thanks,
Ruth and David
My sincere thanks for all your assistance. The stars were certainly lined up in our favour. I was hopeful but didn't expect that outcome that quickly. Thank you for going along with my wimmsy. I had no doubt I had made the right choice in realtors and felt very comfortable having you on my side even if the process had dragged on. You make a good team and that is what attracted me in the first place
Don
You did wonderful job so professionally, classy, without any pressure. It was easily to work with you in this tough market environment to get the best possible deal. You are great team. I'm sure it is not the last business between us.

Happy owners Vadim & Tanya
Veronica, Keaton, Kingston and myself take this opportunity to thank each of you for your hard work and dedication in selling our place. Though I am sure our sale was routine for you, for us it was our first. We appreciated the continual communication thru-out the process and listening to our needs. The team work displayed proved effective and efficient. Well done!
Jeremy Chan & Veronica Cheng
Just a quick note to say that we are thoroughly impressed with the efficiency and effectiveness that you all have shown in the sale of our house. You guided us through every step of the way, and helped us make all the right and good decisions. In particular, we are grateful to Andrea for your expertise and strategic skills while ensuring our best interests.
Anita, David, and Janet (with Kylie)
Well Andrea you're reputation preceded you and you did not disappoint! You helped me set a precedent in my building of 75 Point Grey condo units; I made 12% over the previous record sale just 4 weeks later! Not only that, you closed 10 days after listing! You're very organized and you've turned your craft into a fine art. Your team, including your father who was the professional who did my floor plan, was dedicated and enjoyed their work. Can't thank you enough and have already told many about you. I hope we can do business again someday.
Linda Stockert
Thank you for helping us purchase our new home, we wouldn't have got it without you! It has been a pleasure to have you sell our house. You are professional, efficient and so nice! It is obvious that you are one of those rare people who truly love their work. We would not hesitate to recommend you.
Sheena & Chris Cunningham
Thank you again for your help. You are a fantastic realtor, we always enjoy working with you.
Don & Ailsa Forsgren
Thank you for your excellent service helping us to find a new home so well suited to our needs. We especially appreciated the understanding and advice you provided. We love our new home and neighbourhood and are most pleased with the way things have worked out. We wish you continued success. Again, many thanks.
Diane & Bob Prescott
Wow. That was so fast and painless. Thank you so much for all your hard work and for selling the condo so quickly above the asking price. I felt in very good hands having you as our agent and I was right. Thank you, Andrea
Paul Norman
I just wanted to thank you for all the great work you've done for us. The apartment on Lamey's Mill road sold for a reasonable price and in a very timely manner, and was settled in just about the time that I had hoped for. So I just wanted to convey my thanks and gratitude. If I ever buy or sell a house or know anyone that is, I will surely recommend your services. Sincerely, thank you and best wishes,
Blake Norman
I've been meaning to drop you a note for months to first of all thank you for making my sale and purchase such a smooth and happy experience; and secondly, to thank you for the watercolour of the family home. That will be treasured by me and my children.
Carol Simpson
Thanks again for everything. You did a great job and you were worth every penny (you can use that for a quote on your marketing stuff if you like). We love the travel pack too!
Steve and Emily Flach
Thank you for all you did with the selling of the house for me. Not having much idea of how a house is sold in Canada, you helped us all by making it seem so simple and your positive but low-key attitude to the whole affair was a great comfort. It was hard to leave but you helped us all through a difficult time.
Mrs. Jeff Stokes
Thank you both for your incredible patience, guidance and perseverance this past year in helping me search for my new home! There were times when I truly felt it just wasn't going to happen, but your unfailing beliefs that the perfect one was out there and that we would find it was what kept me going. Thank you for all your efforts and for sharing your knowledge every step of the way. I couldn't have accomplished all of this without you.
Catriona Haslam
Just wanted to say thanks again for all of your help with the sale of our place. It was a little stressful at the end, but we are very happy with the result and wanted to thank both of you for the hard work.
Stuart & Meghan McDonald
We are so lucky you popped into our lives! Without you, Trafalgar Street would not be in our lives. Thank you for the lovely painting of our home – we are truly overwhelmed. It is gorgeous and represents a lot of wonderful memories for us.
Jennifer and David Pearson
Dear Andrea, thank you for your charm, your honesty, your diplomacy and good manners. We haven't always been easy, but we've always appreciated your skills.
Cheryl and Charles Siegel
We were referred to Andrea Kavanagh by another RE/MAX agent in Toronto. We had sold a home there and were interested in acquiring a house in Vancouver's Westside. Andrea was very professional, objective and informative. She has a really good background and understands the Vancouver real estate market very well. We had a very swift decision to make once we had seen the house that we wanted. She supported us through the competitive bidding process and the very short period from offer to close. All ended well and we are thrilled with our house. Thank you Andrea.
Connie Hubbs
Thanks again both of you for all your hard work. Rich and I really appreciate your professionalism and commitment. We will continue to recommend you highly to others.
Kate Bayne & Rich Osborn